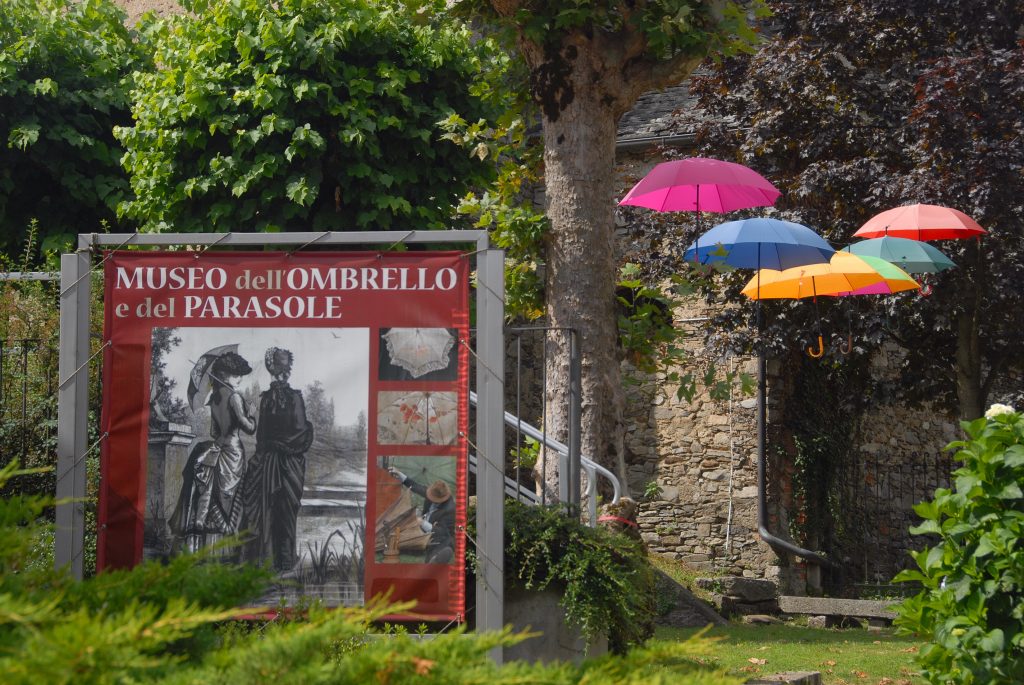 Founded in 1939 by the agronomist Igino Ambrosini, passionate about local history, and rebuilt after the war, the Museum of the Umbrella and Parasol in Gignese, a town in the Vergante area, has been in its definitive location in a building on two floors reproducing the silhouette of three umbrellas side by side.
Supported by contributions from the Piedmont region, the Municipality and the association "Amici del Museo", it houses around 1,500 pieces including grips, sticks, umbrellas and parasols and tells the evolution of fashions that have influenced the style of these accessories from the 1800s to the present.
It also includes historical pieces, umbrellas belonging to painters, cardinals, and the parasol of the Queen Margherita, whose family used to have holidays in Stresa. In the sector of the Museum dedicated to the life of the umbrella makers it is possible to admire the rudimentary tools of the ancient shops, in a journey of memories through the faces, the tools, the workplaces that have characterized the production of umbrellas. A historical itinerary full of images, testimonies and curiosities of an ancient work that the umbrella makers born in the Vergante were able to make known and appreciated all over the world.
To take care of the Museum have provided and continue to provide many disinterested people: volunteers, collectors, studiouses and enthusiasts who want the memory of these lands to be preserved.